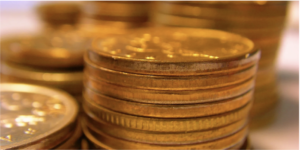 MACRO PICTURE
Financial Warfare Against Russia: Stakes for Gulf Investors and Funds
by Gulf State Analytics
12 May 2022
In this paper we discuss:
Why Gulf Arab states have not supported financial warfare against Russia as a response to the war in Ukraine.
How Some GCC members' relative neutrality in the Russian-Ukrainian conflict has fueled tension between Gulf Arab governments and Washington.
Why Gulf Arab countries might seek to further diversify their investments across the world because of the asset freezes and sanctions against Russian businesses.
How the prolongation of the Russian-Ukrainian war will pose difficult dilemmas for investors and funds in the GCC mindful of growing geopolitical bifurcation on the international stage.
Why GCC-based sovereign wealth funds will likely embrace a long-term approach to Russia and their investments in the country.
Contact us to obtain the password to open the PDF
Download PDF: Financial Warfare Against Russia Stakes for Gulf Investors and Funds - May 2022
Back to Research
Back to Homepage